Two Community Members Invited to Obama's Final State of The Union Address
Dr Mohsin JAffer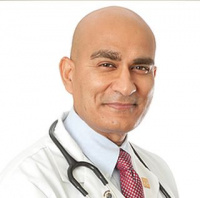 One was Dr. Mohsin Jaffer, who was invited by Democratic National Committee chair Debbie Wasserman Schultz. Dr Jaffer is a Doctor from Miami and is highly respected in his field. He is also very active in the community and is a regular supporter of the work done by The World Federation. In addition, he is the President of his own foundation called 'Mohsin and Fauzia Jaffer Foundation'. In her press release, Wasserman Schultz said she said she wanted to combat 'hateful comments' about Muslims and Islam by inviting an American Muslim Doctor as her guest. Her full press release is:
Over the past few weeks there has been an alarming rise in hateful rhetoric against Muslim Americans and people of the Islamic faith worldwide. Leading political figures have made offensive and outrageous suggestions that we should create a national registry of all people of one particular faith and that we should prevent any person of that faith from even entering this great country.
To combat these hateful comments Congresswoman Debbie Wasserman Schultz (FL-23) and her colleague, Rep. Keith Ellison from Minnesota invited other members of Congress to consider bringing a Muslim-American constituent as their guest to the President's State of the Union Address on January 12, 2016. Rep. Wasserman Schultz's guest is Dr. Mohsin Jaffer of Weston. He has specialized in the medical care of families and seniors in South Florida for nearly 30 years. He received his medical degree from the University of Miami in 1987.
Jawad Khaki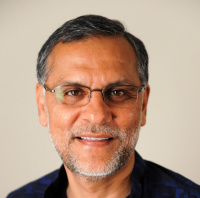 Jawad Khaki was the Vice President of Microsoft for over 20 years and then went on to co-found his own successful software company called Uhuru Software in Seattle. He is also a great philanthropist who has his own organisation exclusively for educational, charitable, religious, scientific and literary purposes. Previous to this, he was also the president and was President and a founding Director of Ithna-Asheri Muslim Association of the Northwest (IMAN). He was invited to the State of the Union Address by Congresswoman Suzan DelBene. In 2012, Jawad Khaki was awarded an Honorary Doctorate of Technology from the University of East London (UEL). It is a great achievement for our community to have two members invited to the State of the Union Address and Insha'Allah this will continue!
Reference: http://world-federation.org/news/two-community-members-invited-obama-s-final-state-union-address