Haiderali Hassanali Pirbhai - Mauritius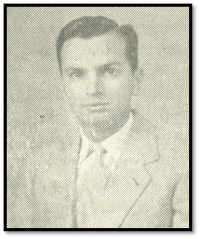 Brief Profile
Haiderbhai was born in Port Louis in the year 1935. He studied up to standard eight in French and English medium school in Port Louis. He also learnt the Quran and Urdu language in Ahle Sunnat Jamaat Madressa. At the age of fifteen, he got attached to his father's business. Because of keen interest and hard work he started managing the business on his own. In 1954, he visited the main cities of East Africa and thereafter went for ziyarat of Masumeen (A.S) to Iraq and Iran.
Community Service
In 1958, he again visited East Africa and went to Karachi and got married there. He was blessed with two children. Haiderbhai's hard work and affable nature achieved him great respect in Mauritius. Since Haiderbhai was taking a keen interest in community affairs, he was appointed Hon secretary of the first proper Jamaat established in the year 1960 in Mauritius.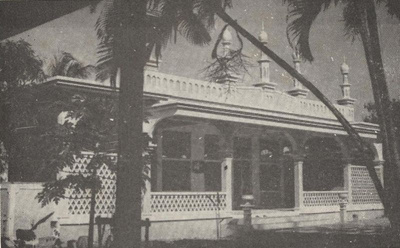 Group Photograph: Khoja Shia Ithna-Asheri Jamaat of Port Louis (Mauritius) with the visiting delegation of the Africa Federation Supreme Council in 1963.
Sitting in the centre: Late Haji Ebrahim Sheriff Dewji (Chairman) and Late Mohammedali Sheriff Jiwa (Vice Chairman) of the Africa Federation.

Source: AF Trade Directory 1960
Published in Africa Federation Archives Section
27th May 2016 (20th Shabaan 1437 AH)
Reference: https://gallery.mailchimp.com/5496132269473a782cfb7b798/files/Archives_Bulletin_Haiderali_Hassanali_Pirbhai_Mauritius.pdf