Zaheer Abbas Khimji
Brief Profile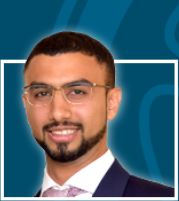 Zaheerabbas Zulfikar Khimji is a long standing volunteer in Community Service. He became the youngest Chairman of Shia Asna Ashri Jamaat of Nairobi (SAAJ) in 2018 where he and his team known as Team Taqwa were recently re-elected for a second term.
Community Service
Br. Zaheerabbas has been nurtured into community service by his parents, Marhum Zulfikar (a true legend within the Khoja Community) and Marhuma Zainab Khimji at a very young age. He continues the family legacy of contributing and serving Mu'mineen in East Africa and beyond. Being a vibrant community leader, Br Zaheerabbas is able to connect well with both the younger and older generations with a holistic Community Development approach. He is passionate about Economic Upliftment, financial sustainability of KSIMC and empowerment of members across the spectrum.
Achievements & Awards
Professionally he is the Managing Director of MPPS Accessories, a leading Motor Vehicle Accessories and Security company in Kenya and his spare time enjoys badminton, hiking and swimming. As a Councillor appointed by the President, Br. Zaheerabbas shall work towards Economic Upliftment of the Khoja Community among other initiatives for Africa and Globally.
Reference :https://www.world-federation.org/news/newly-appointed-councillors-president-world-federation