Mohamedraza Gulamhussein Kara
Birth
Birth Date: April 30, 1941
Brief Profile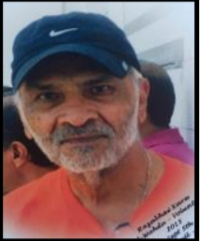 Mohamedraza Gulamhussein Kara was born on 30th April, 1941 in Lindi, he completed his Primary and O' Level examinations in Dar es Salaam and studied Stores and Material Management. He holds a Mins. P. & S., M.A.S.M.C., A.M.I.M.H. qualification and worked as the Managing Director of Teena Garments Manufactures and Jaffery Industries Limited in Dar es Salaam. In 1964 he married Fatemabai Kassam Valli Mithani. He is blessed with three children; 2 daughters, Tarannum and Tabassum and a son, Tanveer.
Community Services
Since the age of 29 years he has been serving the community and sports bodies in different capacities. In the sports field, he served as the Hon. Secretary of the Dar es Salaam Cricket Association from 1970 – 1974, Vice Chairman of the Association in 1975 and Chairman from 1976 to 1979. He also served as Assistant Hon. Secretary of Tanzania Cricket Association in 1978, Chairman of the Tanzania Cricket Association in 1979 and Team Manager of the Tanzania national Cricket Team in Kenya (1976) and in Zambia (1978).
At the community level, he served the Ithna-Asheri Union continuously from 1970 to 1976. He held the posts of Hon. Gen. Secretary to the Literary Section, Secretary of the Nursery school and Vice Chairman for two consecutive terms, Assistant Sports Secretary of the Nursery School and Vice Chairman for two Consecutive terms and Assistant Sports Secretary of the union Sports Club for the years 1985 and 1986. He regularly played cricket and volleyball for the Union. He also chaired the Cricket selection Committee of Union Sports Club for 1982/83 and 1983/84 Season. He was elected Sportsman of the year for Africa by the Supreme Council for 1976 and awarded Sportsman of the year trophy for 1976 by Union Sports Club. At the Jamaat level, Raza bhai Kara began his career as Secretary to the Musafirkhana Sub-Committee for the years 1973 – 1975. He also served as Chairman of the newly formed Tabligh Committee. He was elected Hon. Jt. Secretary of the Jamaat for 1976/77 – 1977/78. Hon. Secretary of the Jamaat for 1979/80 – 1981/83. He was also Councillor of the Supreme Council for 1979 – 81/82 – 1984. In 1987 he became Vice Chairman of Human Welfare Trust of Dar es Salaam. In 1988, Raza bhai started serving as Hon. Secretary of Dar es Salaam Merchants Chamber.
Business Skills
After migrating to Canada in 1996, he joined a family business as a warehouse supervisor. It was a very responsible position with physical involvement that basically left him with little or no time for extracurricular activities. He has always believed that to do justice to any position in Jamaat affairs or otherwise, one must be prepared and ready to give enough time to the chosen cause. Unfortunately, he was not able to commit.
Voluntary Services
Soon after retiring in 2010, he involved himself in volunteering at Habitat for Humanity and Mackenzie Richmond Hill Hospital. He still continues at the later organization and would be completing ten years of service next year. On and off, he has helped Mulla Asghar Memorial Library in digitalizing Gujarati books and was instrumental in arranging a get together of Community Members with the High Commissioner of Tanzania in Canada a few years back. He also played an active role in one of the Heritage Projects at MARC (Mulla Asghar Resource Centre). Many times, he has also volunteered at the Al Wahda Sports Festival.
We pray to the Almighty for his good health and his continued services to the Community.
PHOTOGRAPHS OF SOME FOND MEMORIES OF RAZABHAI KARA AND OTHER SOCIAL WORKERS AND VOLUNTEERS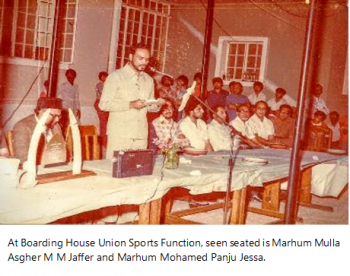 Article Source: Federation Samachar Shawwal 1410, May 1990
Photographs courtesy of: Mohammed Nathoo of Dar es Salaam, Mustafa Pirmohamed of Orlando & Murtaza Jivraj (Kerbala) of Dar es Salaam.
Article prepared by: Murtaza Jivraj (Kerbala)
SECRETARIAT
AFRICA FEDERATION ARCHIVES SECTION
4th December 2020 (18th Rabi ul Aakhar 1442 AH)
Reference: https://mcusercontent.com/5496132269473a782cfb7b798/files/9638cdb0-91b6-439b-b21a-c250744f3e84/AFED_Archives_Bulletin_Alhaj_Raza_Kara_Final_.pdf