Marzia Bai Habib Hassan
Brief Profile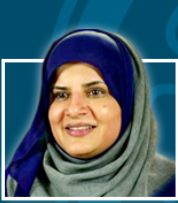 Marzia Bai Habib-Hassan is an internationally recognized expert on parenting and couple and family relationships. Her work aims to strengthen families by focusing on psycho-education, character development, relationship skills training and mindfulness. Her practical, research-based advice combines spiritual values with intentional action. Marzia Bai serves through her private practice based in Toronto. Because of high demand from Muslim and South Asian populations in diverse locations, she also provides online counselling and consultancy to an international client base. Marzia Bai has a very inspiring speaker.
Community Services
Marzia Bai was the chair of the board of Jaffari Support Services (JSS), a faith-based social services within Toronto, Ontario and which she helped to found in 2008. Marzia Bai is the Vice Chair at IDRF (International Development and Relief Foundation) and Advisory council on Naseeha Mental Health. She is also frequently consulted by media as an expert on family relationships. She featured as an expert on the impact of technology on parenting and family life by the Parenting in the Digital World project.
Achievements & Awards
In 2013, Marzia Bai was honoured with the Canadian House of Commons award for Outstanding Volunteer Achievement in recognition of her work to strengthen families and empower women in various minority communities in Toronto. Marzia Bai has an illustrious academic background. She has a BA in Economics and Law, holding an LLB Law degree as well as being a qualified and registered Social Worker (MSW and RSW).
Family
Marzia Bai has three grown children and lives with her husband in Toronto, Ontario. As an Executive Councillor for The World Federation, she will be leading Community & Family Affairs initiatives.
Reference: https://www.world-federation.org/news/newly-appointed-councillors-president-world-federation