Kalbe Sadiq
Birth & Death
Birth Date: June 22, 1939
Death Date: November 24, 2020
Obirtuaries & Tributes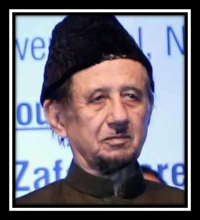 Obituary by Africa Federation
The Africa Federation Secretariat received with deep sadness the news of the passing away of Maulana Dr. Kalbe Sadiq Saheb who passed away in Lucknow, India on Tuesday 24th November 2020 and was buried today in Lucknow. Maulana was a renowned Islamic scholar, eminent cleric and senior Vice President of All India Muslim Personal Law Board.
Brief Profile
Maulana Dr. Kalbe Sadiq was born on 22nd June 1939 in Lucknow, Uttar Pradesh, India and received his early education from the Madrasa Sultan ul Madaris and then obtained his Bachelors of Arts from the Aligarh Muslim University, Aligarh and later pursued his master's degree in Arabic Literature from the same University. He attained his doctorate degree from the Lucknow University.
Achievements
He founded the Tauheedul Muslimeen Trust in 1984 with an aim to give educational assistance and scholarships to the needy and poor students. The Trust runs various educational, charitable and constructive projects in various parts of India. He was also the President of The Era's Medical College & Hospital Lucknow and the General Secretary of All India Shia Conference besides being a member of Anjuman-e-Wazifiya-e-Sadat-o-Momineen.
Leadership Skills
Maulana was highly respected amongst all Islamic sects for the role he played in creating communal harmony between Hindu and Muslims and also Shias and Sunnis, peaceful coexistence was one of the basic principles of his life. Maulana was well known for his simplicity, politeness, morals, good public relationship and above all his punctuality
Family
Maulana Kalbe Sadiq is survived by his wife, three sons and a daughter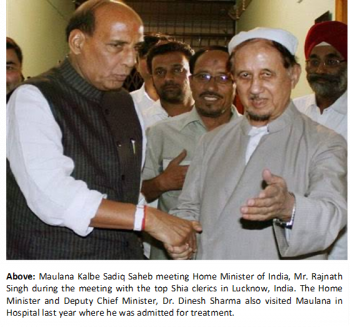 Message from the Chairman of Africa Federation
"The sad news of the death of this great Islamic Scholar was received by us in Africa with deep grief and sorrow. Maulana was an effective and eloquent public speaker with excellent oratory power, similarly he possessed vast knowledge of religion of Islam, the Madh'ab of Ahlulbayt ('A) and long experience in secular matters which made him a popular and inspirational speaker amongst Muslims and non-Muslims in India and in other parts of the world where he lectured. Maulana Kalbe Sadiq Saheb was a role model and admired by many for his vast knowledge, simplicity and openness. He believed in Unity, Harmony and promoted education; especially for the underprivileged children in India. His death leaves behind a big vacuum in the community which shall be very difficult to fill. Maulana was well known personality in many parts of Africa and kept cordial relationships with Africa Federation and with our Tabligh Institutions. On behalf of all of us from Africa Federation, we extend our heartfelt condolences to the family, friends and colleagues of Maulana during this difficult time of the bereavement, we pray to Allah (s.w.t.) to shower His mercy upon him and grant him high status in the proximity of Ahlulbayt ('A), Ameen."
Below is a link of an Inspiring Address by Maulana Kalbe Sadiq at the WF Conference in 1988 in the U.K.
May Allah (s.w.t.) grant him maghferat and a high station in the proximity of Ahlulbayt ('a), Ameen.
We request for a Sura-e-Fateha for Marhum Maulana Kalbe Sadiq Saheb and all the Marhumeen
SECRETARIAT
Reference: https://mcusercontent.com/5496132269473a782cfb7b798/files/17b959ac-8f60-4c5a-a56a-735274e449ed/Obituary_Maulana_Kalbe_Sadiq_Saheb_25_Nov_2020_Updated.01.pdf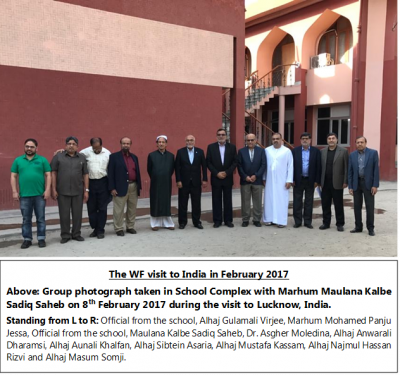 Address & Events
Inspiring Address by Maulana Kalbe Sadiq at the WF conference - 1988
Address by Maulana Dr Kalbe Sadiq saheb of Tauheedul Muslimeen Trust to the leadership of the KSI Muslim Community at The World Federation of KSI MC Conference in 1988
The WF of KSI Muslim Community conference of 1988 was one of those unique conferences where the leadership of the community took the opportunity to deliberate upon the future direction which then paved the way for the historic 1990 constitutional conference of the WF. At this conference, Dr Kalbe Sadiq provided his thoughts on the state of Shia community in India and the efforts his trust is making to uplift the poor and the needy.
Recorded: https://www.youtube.com/watch?v=Y7mIoifRgJ0
Courtesy of: Dr Sibtain Panjwani – Founder – The Awakening Project
Reference: https://awakeningproject.page.tl/About.htm