Janmohamed Kermali Murji Rawji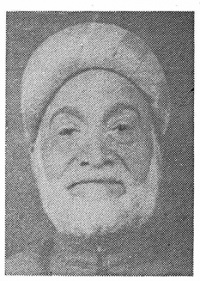 Birth & Death
Birth Date: In The Year 1893
Death Date: In The Year 1967
Brief Profile
Born in Haryana, India, Janmohamed Kermali Murji Rawji was a distinguished Zakir who was well known for his devotion to Islam.
Life Journey
In 1895, Janmohamed Rawji's father migrated from India to Zanzibar, Tanzania and then moved to Madagascar in 1906. In 1911, Janmohamed Rawji himself came to Africa and joined his father in the family business.
Community Services
Janmohamed K.R. Rawji was famous for his impressive majalises. He served the Madagascar community for 55 years and was a member in good standing with the Federation of KSI Jamaats of Africa. His daughter was married to Kassamali Bahadurali Mawji, father of active community volunteer, Gulamabbas Kassamali Bahadurali Mawji of Mombasa.
His Legacy
Janmohamed K.R. Rawji passed away at the age of 74 in Madagascar. He was honored with a grand funeral by the Jamaat there. In his tribute to this renowned Zakir, Haji Abdullah Tahora expressed: "I wish I had the opportunity to learn more from Marhum Janmohamed Kermali Murji Rawji, but he left us before we could take advantage of his knowledge."

Reference: E-Book of 12 Personalities
The World Federation of KSIMC
SENIORS ADVISORY BOARD
Date: February 2006 / Muharram 1427