Husseini Society of Lindi Jamaat
OLD MEMORIES OF LINDI JAMAAT REVIVED : GROUP PHOTOGRAPH OF THE MADRESSAH STUDENTS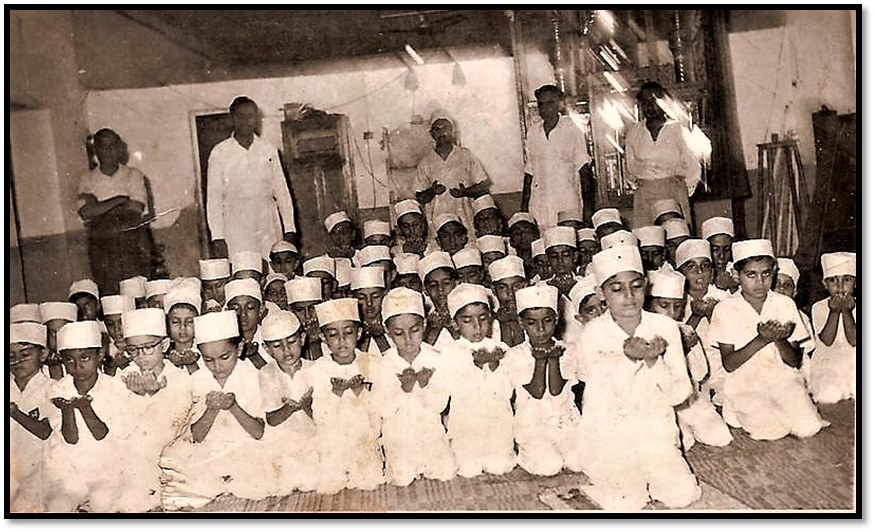 Namaz led by: Firoz Dharsee
First line - (Left to right): Mustafa Jaffer, Mohamed Karmalli (Kamu), Mustafa Pirmohamed,
Mohammediqbal Nasser, Bashir Kassam, Shabbir Hameer, Hasnein Versi, Ramzan Suleman, Mustafa
Hasham, Amir Hameer, Unknown, Sadiq Esmail.
Second line - (Right to Left): Aunali Kassam, Akber Hameer, Murtaza Mulji, Unknown, Kassam Kassam,
Uknown, Rustam Datoo, Shabbir A Jaffer.
Standing - (Left to Right): Jafferalibhai Jadavji, Roshanbhai Hameer, Mulla Nathoo, Alihusseinbhai
Nasser Nagji and Husseinbhai J Dhanji.
Please recite Sura-e-Fateha for those mentioned here above who are no longer with us and all other Marhumeen.

Photo Source: Murtaza Jivraj
SECRETARIAT
ARCHIVES SECTION OF THE AFRICA FEDERATION
20th September 2019 (20th Muharram 1441 AH)
Reference: https://gallery.mailchimp.com/5496132269473a782cfb7b798/files/8e32390f-2dbe-430d-83f2-0888db647cbd/Lindi_Jamaat_1960.pdf