Hassanalibhai Suleman Nangalpur Walla
Birth & Death
Birth Date: In The Year 1912
Death Date: In The Year 1985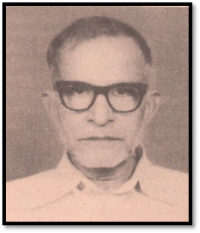 Brief Profile
Murrabi Hassanalibhai Suleman Nangalpur Walla affectionately known as "Chacha" in the Community was the founder member of Hyderi Imambargha in South London, United Kingdom. Hassanalibhai was born in India, Nangalpur in 1912 and migrated to East Africa at the age of 16 in 1928. After working in Mombasa, Bukoba and Kampala for 10 years, he settled down in Fort Portal, Uganda in 1939. Marhum Hassanalibhai was a person with great feelings for the Community and religion.
Life Journey
In Fort Portal in 1939 he converted part of his house into Imambargha for holding Majlises and other religious functions. He was the Mulla of Fort Portal. For 10 years his house was used as Imambargha. He pioneered the purchase of a small mosque in 1959 in Fort Portal and was also instrumental in the acquisition of a larger mosque for the same town in 1965. There were about 40 families in Fort Portal at that time.
When political upheaval forced our Community members of Uganda, like many Ugandans, Hassanalibhai came to the United Kingdom and lived in Bath for seven years with his family. He experienced life without Community in Bath and used to go to Peterborough for religious functions. In 1977 he moved to South London.
Community Service
Hassanalibhai was very conscious and determined that the Community needed a Centre for religious and social activities in South London. He accordingly from 1980 embarked an initiative for the project and after influencing and persuading Community members to support him he identified the place for Hyderi Imambargha in Streatham.
Sadly, he suffered a heart attack in 1981, he made prayers to Allah (SWT) to grant him life enough to complete his dream. In 1982 he went door to door to our Community members to collect funds for the Imambargha. In 1983 his vision was ultimately fulfilled and he organized the opening ceremony of the Imambargha. By the grace and mercy of Allah (SWT), today a plaque at the Imambargha bears witness to his tireless efforts in the establishment of a Centre (Imambargha) for the Jamaat and for the future generation. Hassanalibhai died of a second heart attack in 1985.
May Allah (SWT) bless his soul, and grant him a lofty place amongst His chosen ones - Ameen.
Let us remember Marhum Hassanalibhai and all Marhumeen with Sura-e-Fateha for the maghferat of the departed souls.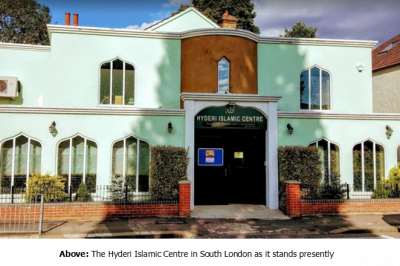 Source: Opening Ceremony of Husseini Shia Islamic Centre Souvenir Issue Newsletter December 1989.
SECRETARIAT
AFRICA FEDERATION ARCHIVES SECTION
20th July 2018 (6th Zilkaad 1439 AH)
Reference: https://gallery.mailchimp.com/5496132269473a782cfb7b798/files/059be4c4-ee7b-44f2-b8c5-50c1790a24b6/Archives_Bulletin_Marhum_Hassanalibhai_Suleman_July_2018.pdf