Fazal Remtulla Virani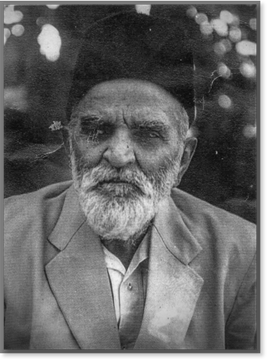 Birth & Death
Birth Date: In The Year 1892
Death Date: In The Year 1971
Early Days of Life
In 1908, at the age 16, Fazalbhai travelled from India and landed in Tanga. After three days in Tanga he went to Pangani where he joined in the employment of Mr Mohamed Karim for 6 months. He then worked for Mr Mohamed Tharoo for 3 years. In 1912 he left Tanga with 4 labourers on a 20 day trip to Singida (300 miles away) on foot. He worked for Jaffer Khimji in Singida for 12 months.
Business
Fazalbhai decided to start his own business. He bought cattle in Singida and went on a 25-day journey on foot to Korogwe where he sold the cattle. He continued this business for 3 years. The business was going on well but an incident in 1916 made him to drop the business.
Incident that Led to Nairobi Prison
While travelling to Korogwe, he reached Kondoa-Irangi where British rule was already established after the defeat of the Germans. The permit rules for moving cattle had changed and when he went to collect the permit he was told to come after a week. Two days later, he was apprehended and sent to a Nairobi prison. His 500 cattle were confiscated and fed to the military. When the war was over in 1918 investigations were made into Fazalbhai's crime and he was found to be innocent and released. He left Nairobi by train to Korogwe from where he travelled 50 miles on foot to Handeni where his cousin Gulamhussein Jeraj was residing. He took a break of 3 months resting at Handeni after the unfortunate prison term. He then left for the 80-mile journey to Pangani where he stayed for 6 months. He then decided to move to Dodoma travelling by bicycle.
Settlement in Chiungutwa (Masasi District)
In Dodoma, Fazalbhai joined employment of Mohamed Remtulla for 12 months. He then moved to Kigoma where he worked with his brother for 12 months. He then moved to Uvira in Congo for 6 months and returned to his brother in Kigoma in 1921. In 1922, he moved to Lindi from Kigoma. In 1923 he travelled to Mtama, 40 miles away on bicycle and established a shop. He stayed in Mtama up to 1939. At the time Mtama had 5 Khoja families. Majalis were held at Fazalbhai's home which was made of mud. In 1941, he moved to Kitangari where he stayed for 4 months and then moved to Luatala where he opened a shop and stayed for 2 years. In 1943 he went to Mingoyo where he stayed for 7 years. In 1950, he moved to Chiungutwa (Masasi District) where he is residing now.
Family Members
Fazalbhai Remtulla Virani passed away in 1971 and is buried in Lindi. He had 4 sons, Ramzan, Mohamed, Mohamedtaki and Asgher (all deceased) and four daughters Fizza (deceased) and Shirin, Nasim and Khairun. Fazalbhai's two brothers Pyarali and Mohamed are buried in Mingoyo (Lindi) and Lindi respectively.

Source: AF Trade Directory 1960
Published in Africa Federation Archives Section
8th January 2016 (27th Rabi ul Awwal 1437 AH)
Reference: https://gallery.mailchimp.com/5496132269473a782cfb7b798/files/AFED_Archives_Publication_Marhum_Fazal_Remtulla_Virani.pdf