Khoja Shia Ithna-Asheri Mosque & Imambargha Tabora – Tanzania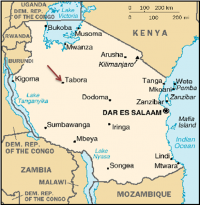 About
The Africa Federation Archives Section is sending these memories of the past especially to our Community members who were once members of KSI Jamaat of Tabora to refresh their memories.
The Jamaat until late 70s had about two families and thereafter the Mosque and Imambargha was left with Bilal Muslim Mission of Tanzania to take care and use the facilities for daily prayers and tabligh activities like Madressah for children.
The Chagani and Rajwani families were the last two families who lived in Tabora before shifting to Dar es Salaam.
Below are some photographs of Tabora Mosque and Imambargah: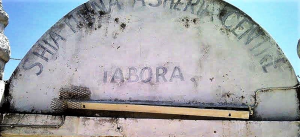 Some of the families in Tabora in 1904
Nasser Virji
Merali Remtulla
Abdulla Allarakhia
Sheriff Jiwa
Jeraj Jiwa
Mohamedali Nazarali and Nazarali Remtulla
Some of the families in 1960
Bachoo Suleman Shivji
G M Chagani
Hussein Noormohamed
Kermali Sajan
Merali Kassam
Merali Kunverji Chagani
Mohamed Gulamhussein Abdulla
Nazarali Noormohamed Rajwani
Members who wish to donate funds for the maintenance and upkeep of our mosques and Imambarghas in towns where there are no Khoja Shia Ithna-Asheris residing may contact the Secretariat office of the Africa Federation in Dar Es Salaam.
Request: We request our readers to recite Sura-e-Fateha for our past leaders, pioneers, elders of Tabora Jamaat and all Marhumeen for benefit of the departed souls. May Allah (SWT) grant them all heavenly abode and place them in the proximity of our Masumeen (A.S.) – Sura-e-Fateha.

Secretariat
Archives Section of the Africa Federation
3rd May 2019 (27th Sha'ban 1440 AH)
Reference: https://gallery.mailchimp.com/5496132269473a782cfb7b798/files/7df76401-ecbd-472a-bd71-09c484fb98d3/Archives_News_Bulletin_Tabora_Mosque_and_Imambargha_May_2019_Updated_.pdf