The Walji Family (Lamu)
Life in Lamu
Life in Lamu in the 1930s was very simple. People would wake up in the morning and go for pray People would wake up in the morning and go for prayers. They would open their shops from 8:00-12:00 pm and then head home for lunch and to sleep. The shops would re-open again at 3:00 pm until 6:00 pm when people would go for maghrib prayers. After dinner, some people would open their shops at half-past eight to do bookkeeping until around 10:00 pm when they would return home to bed.
The Walji Brothers
Chairman Hassan Walji (Grandfather of Jaffer Walji)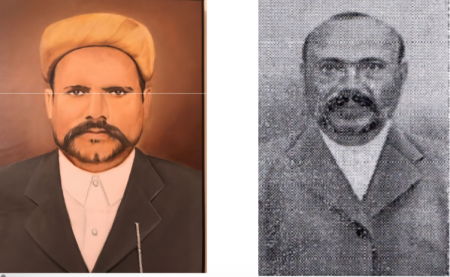 The Waljis used to import grain and take cargo to Mombasa, Tanga and Dar- and Dar-es-Salaam. Hassan Walji had dhows as well -"Madina "Madina", Munawar " and "Rangoon".
Courtesy - Interview of Hussein Abdalla Jaffer Pardhan (AP) in KHOJA SHIA ITHNA-ASHERIS IN LAMU AND MOMBASA, 1870-1930 BY ZAHIR BHALLOO
Trading Licences
Spelling is Hassan Waljee/Walji/Vallji/Vellji; Similarly Hirjee/Hirji and Rahmatulla, Rahemtulla etc. However as Zahir Bhalloo had mentioned in his article, spellings of tricky surnames were not always recorded correctly. Moreover, the 4 appear regularly for trading licences so I am confident that it is them. Beware similar names also appear – e.g. Walji Hirji & Sons in Nairobi around the same time but I believe the latter are Ismailis.
Business Journey
Zahir Bhallo's article mentions Mombasa displacing Lamu as the chief commercial port of Kenya and lack of adequate higher education facilities. This would explain to some extent what happened to Trading Licences and businesses, between 1929 and 1934 (death of Hassan Walji) as well as until 1946 when Habib Hassan Walji & family moved to Kigoma. Abdulrasul Hirji Walji and my grandfather's younger brother Rajabali Walji left for Kigoma earlier (the latter probably in 1939 according to his son). 1932-33 – Trade is probably worse than ever been in Lamu's history & imports and exports have reached vanishing point. Lamu population fell from 27,000 in 1918 to 19,000 in 1933.
• Lamu's fall due to:
1. Cessation of faction fighting – people from Oman settled in Zanzibar permanently – the bond of interest between Arabia and Africa had been served and demand for grain and products from the coast decreased. Demonetisation of the Indian Rupee hastened the process.
2. Anti-slavery measures of European Powers and complete abolition in 1907 ---> slave owners being ruined.
3. Depopulation following the abolition of slavery and the inability of the government to replace them with labourers.
4. Mombasa became the railhead and attracted trade from Lamu – latter was suggested as a starting point, but rejected due to (a) shallow harbour and (b) swampy nature of many miles of the country immediately behind Lamu.
5. The geographical position of Lamu prevented tapping any material source of supply other than those already catered by Mombasa or Kismayu.
Source: John Horace Clive, 'A short history of Lamu' (1933), MSS Afr. S. 1273, Rhodes House Library, Oxford
Plots of Land
Hassan Walji appears to have had at least 14 plots of land recorded totalling 42 acres over various parts of Tana River County. I have not come across another list of the plot of land before or after 1917.
What Happened to Plots of Land
It s noteworthy that in the Trading Licences for the quarter ending 30 June 1920 (see later) he is recorded as being resident in Tana River as well as recorded as being resident in Tana River as well as Faza -unless this is another Hassan Walji. None of the above places are in Faza - Zahir's article does mention Daya Kanji's agent Abdulrasul Hirji Walji (son of Karmali Hirji - also assessor at Lamu) stayed in Faza where he would buy Boriti. Depression had already weakened Lamu's economy – especially Asian merchants. Profits decreasing. Land claims not resolved – Property owned in theory from foreclosures on the mainland but had been unable to repossess.
Complexities regarding the concept of land tenure:
o Wa' amu (natives)argued land belonged to them, as it had been cleared and used by their ancestors.
o in 1908 the Sultan of Witu had conceded all unoccupied land, not in private ownership, to the government for a pension of 900 rupees per anum.
o Sultans of Zanzibar claimed that the lands the British took over in 1895 belonged to them.
o Not clear what was private land and what was owned by the Crown.
Unclear why Indian moneylenders continued offering mortgages on land they were unable to sell or cultivate – probably expected that it would sort itself out and land would be even more valuable. By 1930s plight of Asians was even more serious and they redoubled their efforts for government to carry out the long-awaited survey so they could sell their land- but Wa'amu (native Africans) wrapped up in a series of appeals to government. (Clive James).
Source: Patricia Romero – Lamu, History Society and Family in an East African Port City
Assessors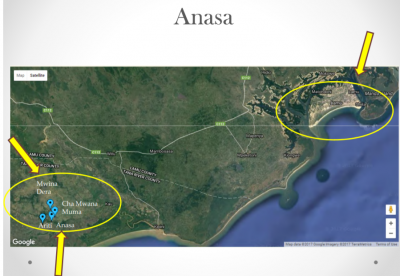 Europeans were tried by a Judge and Jury (who must be European males between 21 and 60 years of age). Non-Europeans would also be tried by a European Judge w Europeans would also be tried by a European Judge who would consult the Non- would consult the Non-European males (except native Africans) European males (except native Africans) appointed as Assessors. However, the Judge was not bound by their opinions.
My grandfather Habib Hassan Walji was named as an Executor in his uncle's will Rehemtulla Walji Rehemtulla Walji (14 September (14 September September 1938). Iqbal Pyarali Iqbal Pyarali Rehemtulla Walji has Rehemtulla Walji has this will in his possession.
The Lineage of Walji Family
Hirji Walji & Sons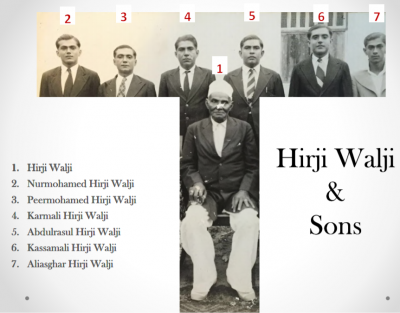 Rehemtulla Walji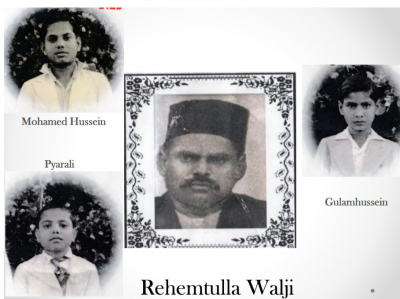 Mohamedali Walji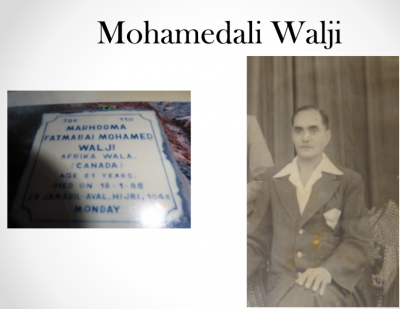 Hassan Walji & Family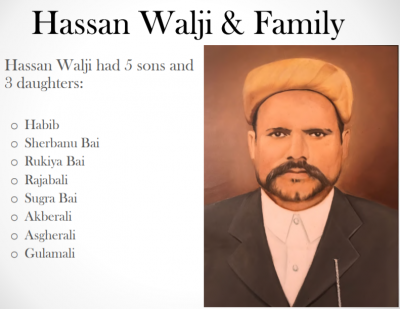 Family Tree of Hassan Walji & Family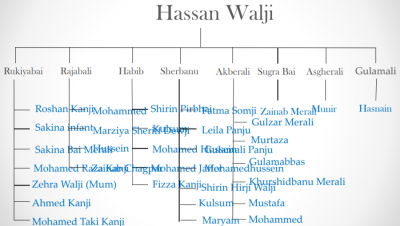 Other Family Portrait
Habib Hassan Walji left Lamu for Kigoma (1946)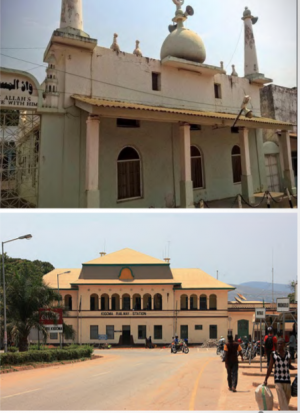 Habib Hassan Walji with family left Lamu for Kigoma around 1946. Stayed there for 6 months. Moved to Arusha because of better climate. Who stayed behind? Kassamali Hirji, Abdulrasul Hirji, Akbar Hassan Walji (?)
Arusha 1961

Resources: https://www.tzaffairs.org/2012/01/photos-from-1961/
Patricia Romero – Lamu, History Society and Family in an East African Port City
John Horace Clive, 'A short history of Lamu' (1933), MSS Afr. S. 1273, Rhodes House Library, Oxford
KHOJA SHIA ITHNA-ASHERIS IN LAMU AND MOMBASA, 1870-1930 BY ZAHIR BHALLO